Acclaim Records (Bulgaria) and Symbol Of Domination (Belarus) present:
AEONLESS – "Aeonless" CD
Tracklist:
1. Eurooppa (Europe)
2. Aktion (Action)
3. Piiritys (Encirclement)
4. Syyttäjä (Accuser)
5. Saapuminen (Arrival)
6. Arki (Daily)
7. Makaaberi (Macabre)
8. Käsky (Dictation)
9. Pako (Breakout)
10. Marmori (Marble)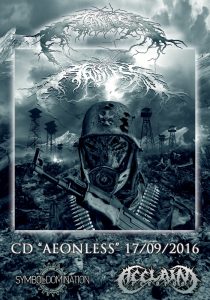 This second album of Aeonless contains 10 tracks of raw and melodic Black/Doom/Heavy Metal from Finland and Bulgaria!
Out in September 17, 2016 on CD limited to 500 copies with 12 pages color booklet.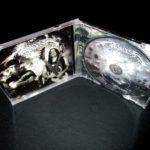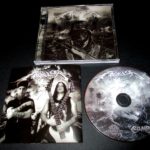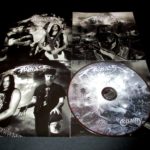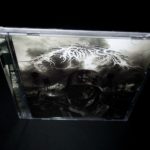 The album was recorded in 2015 (instrumental parts were recorded in Phoenix, USA; vocals – in Vantaa, Finland). Mix and mastering by Niko Liimatta.
Band website: http://aeonless.com/