ГРОМОЛ (GROMOL) is a Black Metal band from Russia, started in 2006 by members of ЛЮТЕНЬ (LUTEN').
The band recorded one demo, released on tape in 2011 by Werewolf promotion, Acclaim Records and A New Domination records.
The tape contains 4 tracks with a total length of almost 10 minutes.
Comes with colored cover, limited to 250 copies.
~DISCOGRAPHY~
ГРОМОЛ "Холокост Стихий" Tape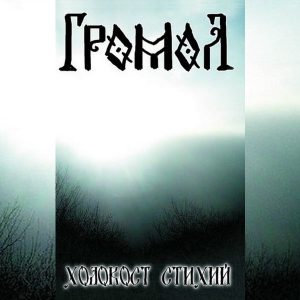 1. Зов зимы
2. Снег
3. Холокост стихий
4. … уход