Acclaim Records exclusively presents: 88 – "Apokalipsis" CD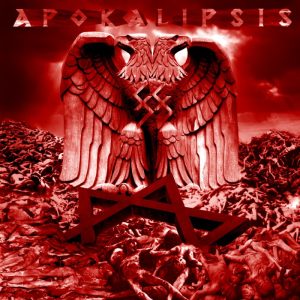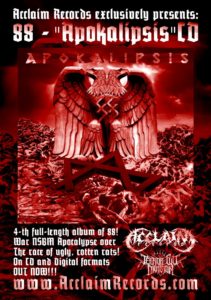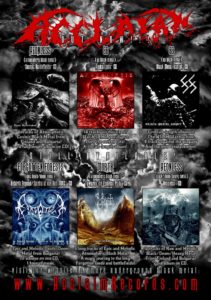 Tracklist:
1. The Future is for the Brave
2. System Change is Nothing
3. Spirit is Stronger than Gold
4. Unleash the Rage
5. Ruins for the Next Generations
6. Apokalipsis
7. The Ultimate Greed
8. The Enemy is Never Sleeping
9. Poisoned Roots
10. War is Coming (outro)
10 tracks and 4-th full-length album of 88! War NSBM Apocalypse over the race of ugly, rotten rats! Released on CD and Digital albums exclusively by Acclaim Records.