Acclaim Records exclusively presents: AEONLESS – "Cosmic Battlefields" CD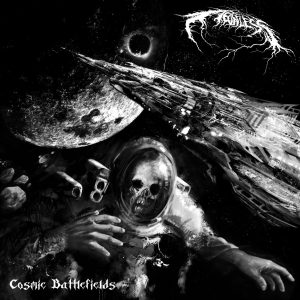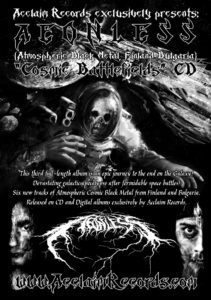 Tracklist:
1. Cosmic Oceans of Death
2. Evil Civilizations
3. Our Sun in Agony
4. Battle on the Edge of the Galaxy
5. The Order of Zurr
6. Apocalyptic Nightmares

This is the third full-length album of AEONLESS. An Epic journey to the end on the Galaxy! Devastating galactic apocalypse after formidable space battles! Six new tracks of Atmospheric Cosmic Black Metal from Finland and Bulgaria.