Acclaim Records (Bulgaria) and Symbol Of Domination (Belarus) present:
MORTH – "Towards The Endless Path" CD
Tracklist:
1. Cold Moonlight Mysticism
2. Dark Dawn Arise
3. Echoes Of Ancient Winds
4. Shadows From Ancient Battles
5. The Black Fog Of Times
6. Towards The Endless Path Of War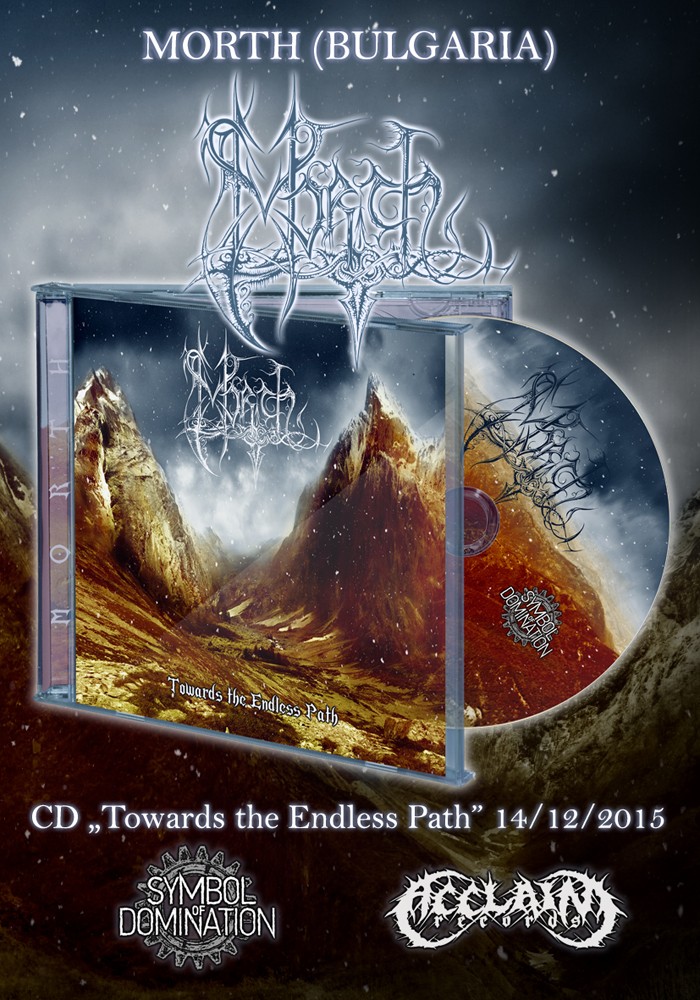 This is the first full-length album of this one-man Black Metal band from Bulgaria. The album contains six long tracks of Epic and Melodic Atmospheric Black Metal. "Towards the Endless Path" is a magic journey to the long forgotten lands and battlefields of the ancient past. CD in a jewel case with full-colored cover and limited to 500 copies. Co-release with Symbol of Domination (Belarus). Total length – 65:17.
Out in December 14, 2015 in both physical and digital format!
Band website: http://morth.acclaimrecords.com/